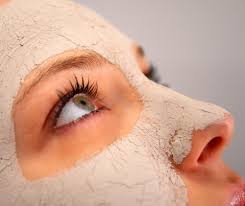 Women have used facial masks since ancient times and their main function is to improve the health of the skin. Clay masks can curb the excessive production of oil, which makes them an excellent choice for skin that is prone to acne. Moreover, they soak up all the dirt accumulated during the day, cleaning the pores and giving the skin a smooth appearance. By learning more about the benefits of clay masks and how they work, one can transform the skin with a simple routine.
Basic Mask Clay
3 tsp of  clay.
Some mineral or spring water
Few drops of almond oil or whichever natural oil you have such as argan oil , jojoba oil , olive oil or almond oil.
mix to a smooth consistency
apply to face for 10 / 20 minutes (+/- depending on your skin type)
wash off with cool water.