clay for women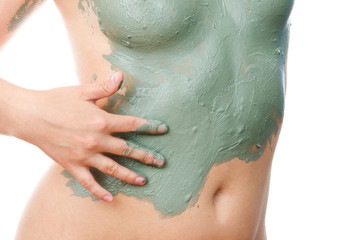 Ladies! Do you know that your female body may greatly benefit from using clay, one of the most natural and raw substance you can find in nature? 🌿
Our bodies have had a love story with clay since forever! 🧡
WHY❓
Because we were made of clay….because putting clay on our skin feels raw, natural and primal. Because it makes you feel closer to Mother Earth. And because clay has so many health benefits…
>>> Why not try a poultice on your breasts or womb to draw out potential toxins and bring healing to those areas?
>>> Make a clay ritual for your beautiful body! Tune inwards and listen to your body while you apply the clay. Having an intention can be powerful too.
>>> Apply a clay mask on your lovely face to clean and clear your skin
>>> Give yourself some serious self-care. Soak in a mud bath! It just feels so lush and sensual! 🧡
👉 Make sure you are using the right clay for what you need!
Check out our clays, bath blends and face masks!